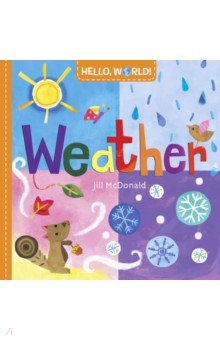 Описание: Young children are fascinated with weather and the seasons. Now here's a Hello, World! board book that takes readers through a year of changes in a backyard - and points out the different clothes they wear to keep them comfy in winter, summer, spring, and fall. Hello, World! is a series designed to introduce first nonfiction concepts to babies and toddlers. Told in clear and easy terms and featuring bright, cheerful illustrations, Hello, World! makes learning fun for young children. And each sturdy page offers helpful prompts for engaging with your child. ("Look out the window. What is the weather like today?") It's a perfect way to bring science and nature into the busy world of a toddler, where learning never stops. Look for all the books in the Hello, World! series: Solar System, Backyard Bugs, Birds, Dinosaurs, and My Body. "Written as simple questions and answers, this format provides just enough information for curious toddlers." - Kirkus
Бренд:
Random House
Категория:
Первые книги малыша на английском языке
Автор:
McDonald Jill
Серия:
Год:
2019
Артикул или ISBN:
9780553521016
Оставить отзыв
Лучшая цена: 869.00 руб. в Labirint
Похожие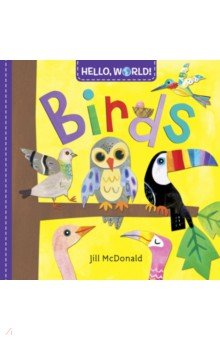 Hello, World! Birds (board bk)
934.00 руб.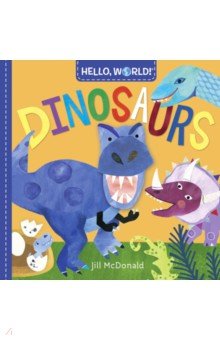 Hello, World! Dinosaurs (board bk)
934.00 руб.
Hello, World! Backyard Bugs (board bk)
934.00 руб.