Описание: This stunning visual guide explores and explains the greatest inventions, ideas, and discoveries throughout the ages, and introduces their inventors. Discover the first inventions, from fire, stone tools, and the wheel to ploughs and paper, that...
Бренд:
Dorling Kindersley
Категория:
3233
Автор:
Серия:
-
Год:
2018
Артикул или ISBN:
9780241317822
Оставить отзыв
Лучшая цена: 1780.00 руб. в My-shop
Похожие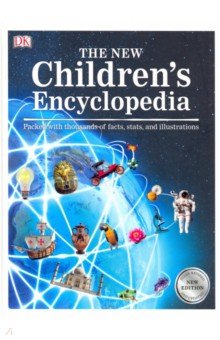 The New Childrens Encyclopedia
от 1705.00 руб.
Childrens Illustrated Encyclopedia
2130.00 руб.
Ocean A Childrens Encyclopedia
1621.00 руб.