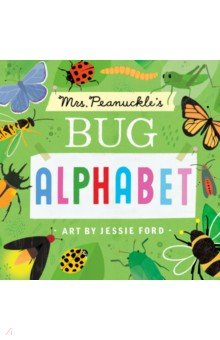 Описание: Mrs. Peanuckle's Bug Alphabet introduces babies and toddlers to all sorts of interesting bugs. Perfect to read aloud, this creepy, crawly adventure will engage children and parents alike with its vibrant illustrations and fascinating facts about bugs. Learning the ABCs has never been so bitingly fun! Mrs. Peanuckle's Bug Alphabet is the fourth title in a series of board books celebrating the joy of nature at home and in the backyard, from fresh fruits and vegetables to birds, flowers, and trees.
Бренд:
Random House
Категория:
Первые книги малыша на английском языке
Автор:
Peanuckle Mrs.
Серия:
Год:
2018
Артикул или ISBN:
9781623369392
Оставить отзыв
Лучшая цена: 934.00 руб. в Labirint
Похожие
Mrs. Peanuckles Fruit Alphabet
934.00 руб.