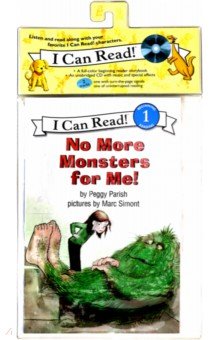 Описание: Read along with your favorite I Can Read Book characters! I Can Read Books are the premier line of beginning readers encouraging children to learn--and love--to read. Featuring award-winning authors and illustrators, I Can Read Books offer a full spectrum of entertaining stories for every stage of a child's reading development. Now the beloved characters and adventures from this popular line of books come to life with I Can Read Book and CDs. Each package includes a best-selling beginning-reader storybook and a lively audio recording featuring: Word-for-word narration Music and sound effects One version with turn-the-page signals One version of uninterrupted reading No More Monsters for Me! is an enjoyable, funny way to address bedtime fears and scared-of-the-dark issues. Guess what's growing in the basement . . . a baby monster! Minneapolis Simpkin is hiding it down there. But a monster is a hard thing to keep secret, especially one that hiccups and cries, and gets bigger every hour. This Level One I Can Read is perfect for kids learning to sound out words and sentences. Written by Peggy Parish, the beloved creator of Amelia Bedelia, and illustrated by Caldecott medalist Marc Simont.
Бренд:
Harper Collins USA
Категория:
Художественная литература для детей на англ.яз.
Автор:
Parish Peggy
Серия:
I Can Read
Год:
2008
Артикул или ISBN:
9780061336140
Оставить отзыв
Лучшая цена: 1359.00 руб. в Labirint
Похожие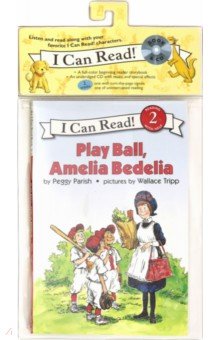 Play Ball, Amelia Bedelia (+ Audio CD)
от 863.00 руб.