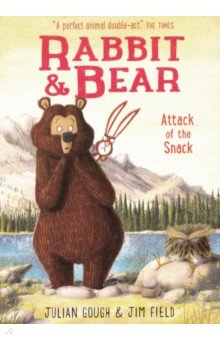 Описание: Gorgeously illustrated and with a classic feel, this is a brilliantly funny story of a rabbit and a bear who discover that things are always better when they're shared with a friend. Ideal for readers moving on from picture books. 'A perfect animal double-act.' (The Times, Book of the Week) SPLASH! A Mysterious Thing lands in Rabbit and Bear's peaceful summer lake. Is it exciting, or terrifying? Is it a tiny fluffy owl, or a huge hungry monster? And has Rabbit finally met a creature with worse habits than himself? Rabbit's SURE he can solve this mystery. But when he accidentally turns the Best Day Ever into the Worst Day Ever, he needs Bear's help ... From novelist and playwright Julian Gough, and the winner of the Roald Dahl Funny Prize, Jim Field, this is a tale of friendship, acceptance, and what you can do with blueberry poo. 'Rabbit's Bad Habits is a breath of fresh air in children's fiction, a laugh-out-loud story of rabbit and wolf and bear, of avalanches and snowmen. The sort of story that makes you want to send your children to bed early, so you can read it to them.' Neil Gaiman
Бренд:
Hodder
Категория:
Художественная литература для детей на англ.яз.
Автор:
Gough Julian
Серия:
Год:
2018
Артикул или ISBN:
9781444921724
Оставить отзыв
Лучшая цена: 659.00 руб. в Labirint
Похожие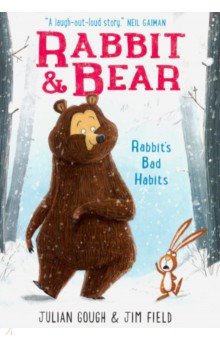 Rabbit and Bear 1. Rabbits Bad Habits
690.00 руб.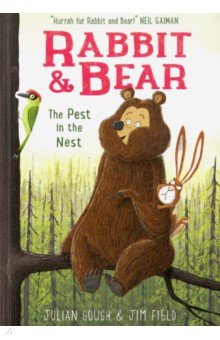 Rabbit and Bear 2. The Pest in the Nest
639.00 руб.