Описание: This brilliant illustrated puzzle and activity book will help children aged 6 and up to learn to add and subtract. With fun puzzles and activities and lively full colour illustrations throughout children will learn with ease and be entertained for hours on end. A companion book to the fantastic Times Tables Puzzle & Activity Book, this title echoes the fun-learning feel in another important area of maths and help children learn numeracy skills outside of the classroom.
Бренд:
Arcturus
Категория:
Книги для детского досуга на английском языке
Автор:
Worms Penny
Серия:
Год:
2019
Артикул или ISBN:
9781789503043
Оставить отзыв
Лучшая цена: 721.00 руб. в Labirint
Похожие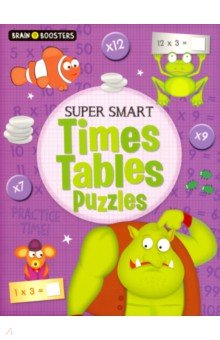 721.00 руб.