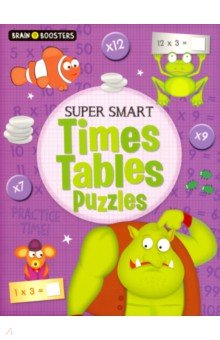 Описание: Become a multiplication marvel with this fun-packed activity book! Bursting with colourful, fill-in activities, readers can learn several useful methods, which all reinforce school learning. The tables and puzzles are clearly laid out, easy to understand and are brought to life by vibrant, illustrated characters. Perfect for mathematicians aged 7 and up.
Бренд:
Arcturus
Категория:
Книги для детского досуга на английском языке
Автор:
Worms Penny
Серия:
Год:
2019
Артикул или ISBN:
9781789503036
Оставить отзыв
Лучшая цена: 721.00 руб. в Labirint
Похожие
Super-Smart Adding and Subtracting
721.00 руб.